Let's Transform Communities Together
CivicRush Blog brings you articles, events, information, and more.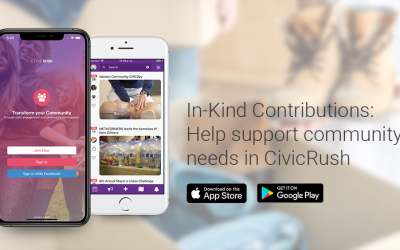 In-kind gifts, also referred to as in-kind donations, is a type of charitable giving in which instead of giving money to buy needed goods and services, the goods and services themselves are given. In-kind contributions can include tangible goods like...
read more