Post and Group owners have the ability to assign other users as admins to their posts. 
Admins are displayed and labeled throughout the app, allowing collaboration in event coordination, promotion, and participation management. 
ADMIN Label
When a post owner adds Admins to a post, they will be able to edit post details. Admins are highlighted with an ADMIN label.
Volunteer and participation lists display admins.

The ADMIN label is also visible in your list of drafts and published posts.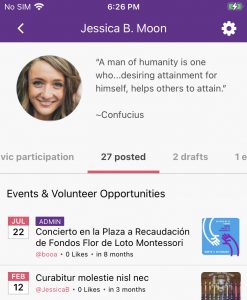 The "About" section of a group showcases the group admins and displays the ADMIN label in your profile's group list.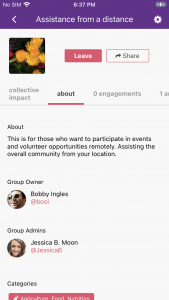 Group Admin
Group admins are able to edit the group's information and manage members.
Post Admin
Post admins are able to edit the event information and manage participants.
Participation Report
Receive a .CSV format file via email with details of participants and volunteers who signed up to your event.