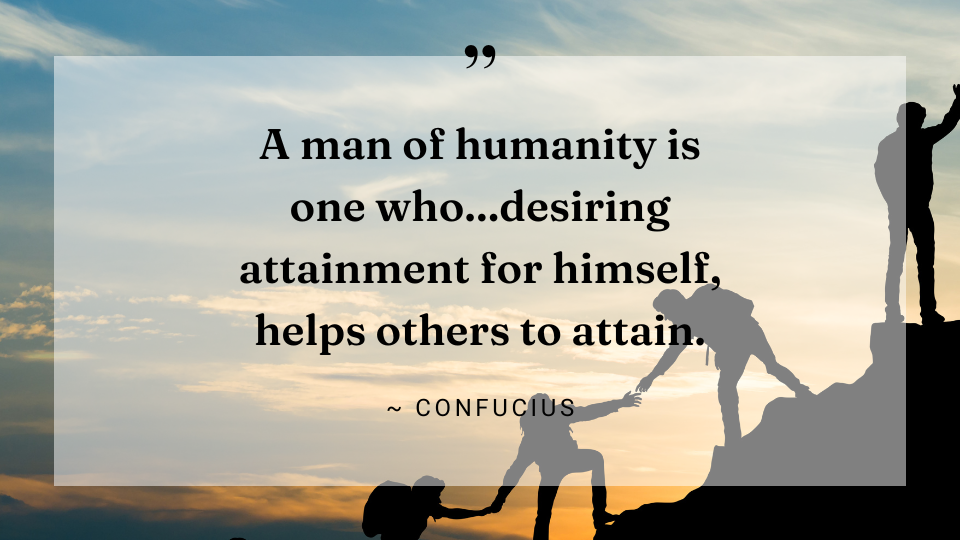 "A man of humanity is one who…desiring attainment for himself, helps others to attain." – Confucius
While we seek to improve our lives through education, work experience, activities like sports, arts, music, and practicing healthy habits we should always look to help others learn, practice and attain their own goals and experiences. 
Getting involved in the community to improve a walking trail may be a fun activity to volunteer for and meet other people. In the long term your participation will help others enjoy nature and release stress. What a great way to transform your community and help others attain.